Your partner of accounting and finance services
With over 15 years of experience, we deliver complete accounting and finance services. Whether you want assistance with choosing accounting system or if you need an accounting and finance department, we can help you. We have services that are tailored to your business and your needs. Our teams are made up of people with different backgrounds and skills so that we can solve the challenges you want to face. Contact us, and we will find the team that looks after your interests in the best possible way. We are true to our vision: Digital solutions. Personal experiences.
Accounting

HR and salary

Systems

VAT Representation

Accounting
Accounting
We provide tomorrow's financial services and have for more than 15 years delivered cloud-based solutions that give you updated figures - in real time. If you want to outsource the entire finance function, or keep parts of the accounts yourself, we have the solution for you.


Our customers are small sole proprietorships to large companies, both Norwegian and international. This means that you get access to a solid width of expertise with us, which you can take advantage of as your business develops.


Reporting is not a problem, we collaborate with the market-leading reporting solutions. Whether you need standardized reports or want to customize the reports, we can assist with that. Get in touch for a non-committal chat about reporting, budgeting and analysis.


If you leave accounts and reporting to us, you do not have to be afraid to meet deadlines and submissions to the authorities. We perform most things in finance and accounting, including:

Accounting

Tax returns and income tax forms

Public accounts

SkatteFUNNand reporting

Annual accounts
Shareholder register statement
VAT reporting

Bank recon

HR and salary
HR and salary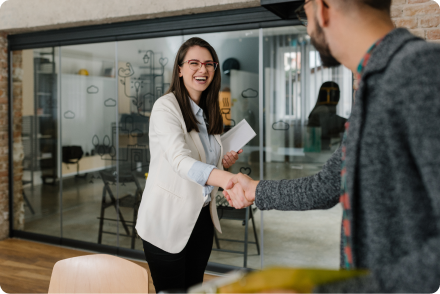 The HR and payroll area is a complex area that is still changing. Employees are normally the most important resources in the company and errors or deficiencies in the payroll cuts can have major consequences. We have many times seen that companies pay too much pension, too little pension or may have forgotten to register or withdraw some of the pension scheme. We secure the entire payroll process from receiving data to reporting.

We have both competitive hourly rates and fixed rates. Get predictability with a fixed price on salary.

By giving away your salary to us, you reduce the risk of errors, deficiencies and vulnerability in the event of illness. On a daily basis, we help large groups and small companies with most things in the payroll area. Whether you have an employee or many hundreds or thousands of employees, you can safely outsource payroll and payroll administration to us. We deliver, among other things
Receipt of salary data

Payroll driving

Control and registration of salary basis

Password-protected payslip

Payroll accounting

Employment agreements

Pension and reporting of pension

Payment of salary on time

Vacation money

Sickness benefits

Travel expenses

A-melding

Wages and reporting of foreign labor

Reporting to NAV

Wage statistics for SSB

Other HR work

Systems
Systems
Accounting systems are no longer just an accounting system, but a central system that collects data from all your systems and gives you an overall picture of the business today. The way we and our customers are changing rapidly and new solutions are constantly emerging that enable automation of established and time-consuming processes. In Athens, we are always prepared for new systems, solutions, and embrace change. If you want to think about automation, efficiency and get a better overview, we have the systems that suit you. With Athene as a partner, you are confident that we will never settle down with the established, but will constantly work to find the best combination and solution for you.

Whether you are well on your way or have not started to get the systems to talk to each other, we are ready to help. We have run many hundreds of implementations and made integrations for large and small businesses. It does not have to be expensive to time consuming to get the systems to talk to each other, contact us for a non-committal chat, maybe we can help you with efficiency, cost savings and insight into the present without large investments.

For over 15 years, we have implemented, integrated, streamlined and adapted solutions to the customer's needs. It is about making it easy and adapting established solutions to the customer's needs for the best possible user experience. We deliver both cloud-based accounting systems, pre-systems, ready-made integrations and develops own integrations.

We believe in finding the best accounting system for the customer and therefore deliver several accounting systems. Not all accounting systems are suitable for your business. Before we start the assignment, we make an assessment of which accounting system will suit your business and present different solutions. It is important to us that together we find a system and layout that suits your business, we are concerned with finding the best match between company and system.

In addition to delivering accounting systems with custom document flow, certification routines, payroll routines, standard reports and customized reports, we deliver customized pre-systems for your industry. We work in industry teams that know your industry and the systems that will fit well. Talk to one of our system consultants to find out which systems your business should look at.

VAT Representation
VAT Representation
For foreign companies that provide services in Norway or who want to start a business in Norway, we provide full services in accounting, finance, payroll and much more. Our services consist of company registration, VAT representation, complete accounting and reporting, HR and payroll services, company secretary, virtual office and other administrative services.

Should you or have you started a business in Norway, we are your natural partner and deliver what you need to establish yourself here. We assist with administrative services, VAT reporting, whether it is ordinary VAT reporting or VOEC. Through operations in Norway, we are your external representative also against the Tax Administration, the Brønnøysund Register Center, the Customs and the Norwegian Food Safety Authority. With Athene on the team, your establishment in Norway is in good hands.

We assist all types of companies with establishment in Norway. If you run an e-commerce company and sell your goods to Norwegian customers, we ensure reporting and administration in Norway. We are a VAT representative for many foreign e-commerce companies, including Bring Mail Nordic AB's customers in the Norwegian market.
We also have extensive experience in assisting foreign staffing companies and construction companies with their projects in Norway. This can be an assessment of tax liability, an assessment of working time regulations or other legal and tax issues. We ensure correct reporting both in terms of accounting, payroll and reporting contract RF-1199. Everyone who performs work on construction sites, both Norwegian and foreign workers, must have an HSE card. If your employees need HSE cards, we handle this entire process and manage it.

We ensure that our customers only need one partner in Norway so that they can focus on the delivery of their project or product/service.